This was possibly the best forum I had been on when it was "private" the bickering between the guys that lived next to each other, and the brutal honesty was always nice. I have only met a couple of the original guys, ad I can say I would go fishing again with them.
I forgot who took this picture of Vince and I. I have noticed it in other peoples craigslist adds and random blogs before, this was right before I drove to Cali to get together with a few of the Violent Running Tribesmen and trade the coupe for the Lee's Miata.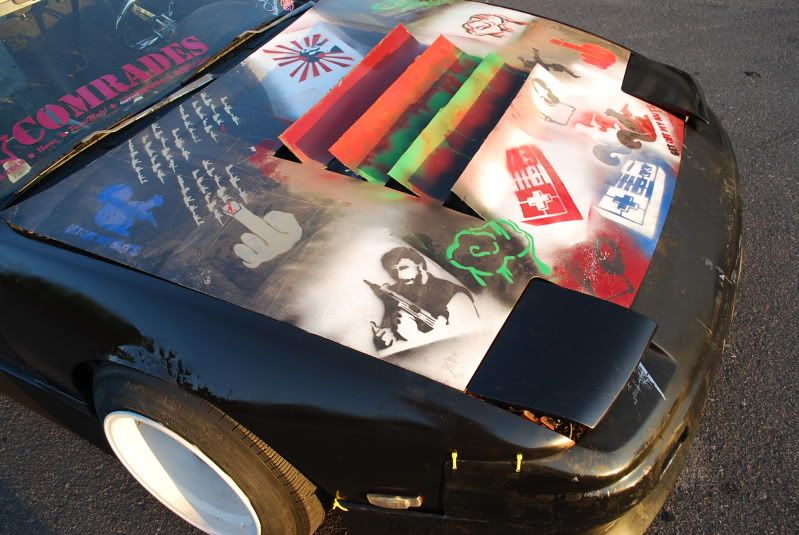 When I drove to Cali I was pulled over in the desert on HWY 10. The first cop was checking my license out and his partner at the front of the car just said. "Murdock... Nice." In the most monotone serious voice ever. He was refering to the C.Norris mural I have on the hood, the picture I stenciled was from a movie in which Chucky played Murdock. No ticket and I was happy.
That hood in this picture now infests Mr.Wasabi of VRT heritage and mulsane fame. He has beautiful hair that I dream about all the time.
Only two warriors from that lightning tribe have blogs of some sort that I know of. They build cool. They are both famous for many things, ranging from penis shifters to showing you can drive cars hard at a proper height and not cry about it. Check them out at:
http://totallyirrelephant.wordpress.com/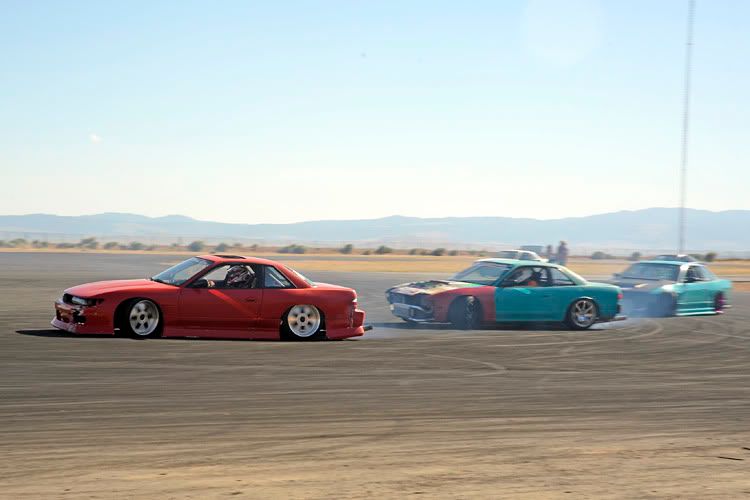 http://vrtkyle.wordpress.com/