So I checked out a couple cars and settled on this guy. The suspension is pretty much complete. The body is kinda rough on the passenger side but it will do the job. First this was making it look not so flamboyant.
This is right after I got it. I took the rear bumper off and started stripping all the stickers the previous owner had.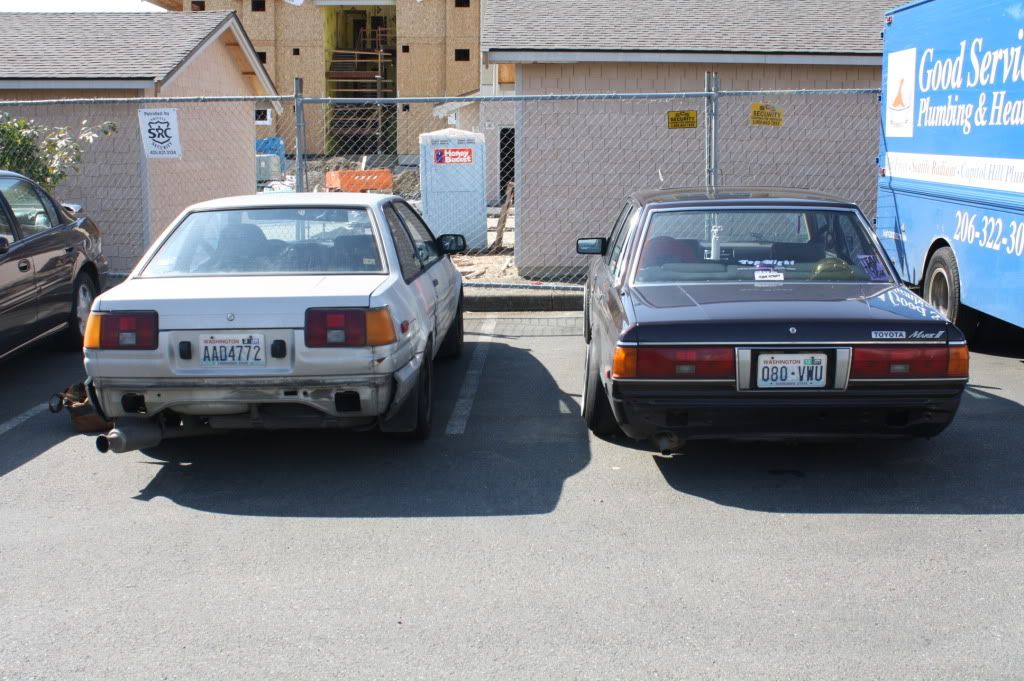 I then put some mkIs up front and enkies in the rear and lowered it. Spun the collar down about an 35mm. Then the rears hit the bumpstops. I gotta remove those and roll the fenders. It has T3 front and rear coils 8k/9k.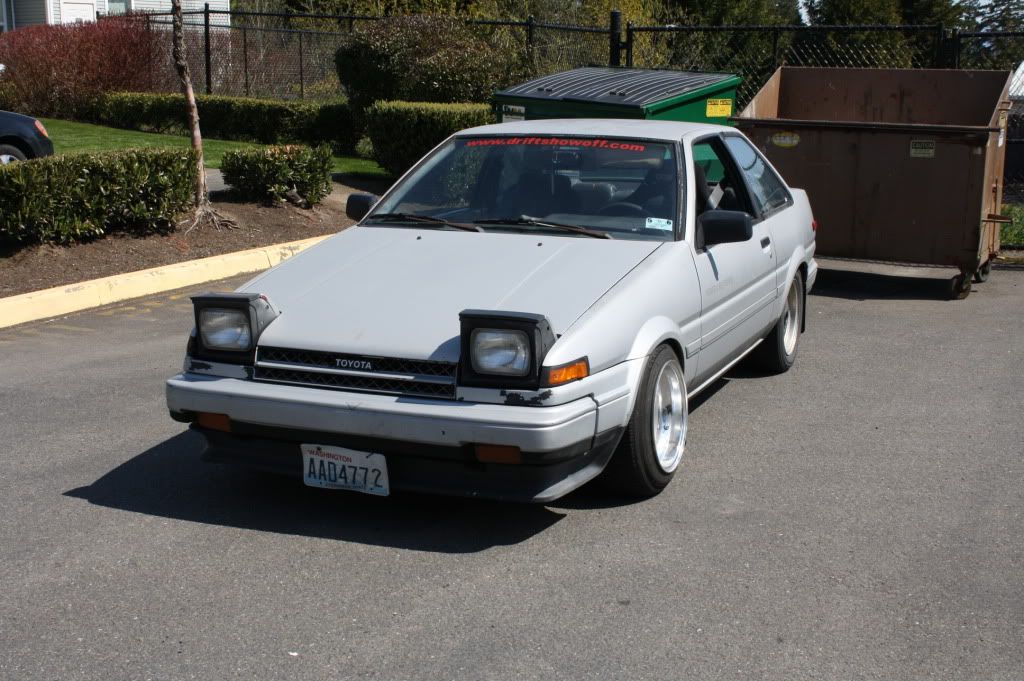 That looks alright, then I put the fronts of the cressida on the rears
Once I cut that bumpstop I will most likely run the collars all the way down, and have to change up the exhaust which is amazing anyways...
Me happy.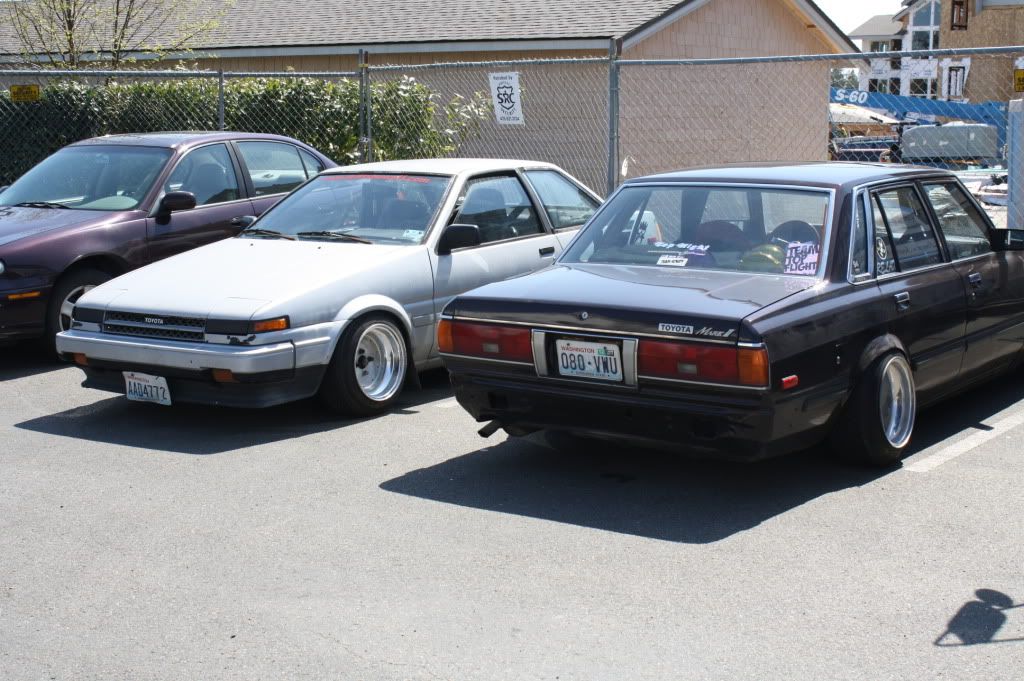 Added my own little flair. I have about 45mm more to run the collars down. Should look good then.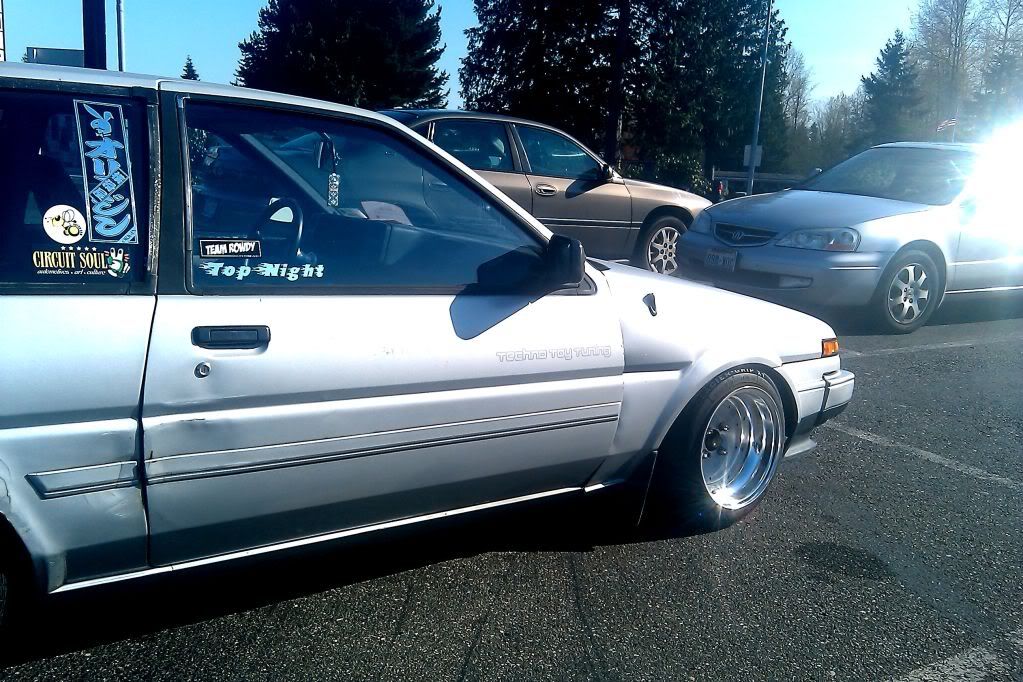 Started adding to the interior. Put all my extra goodies in it. Gotta switch this corbeu seat though. I thought it would work annnnd I hate it.