I recently visited autohero. Ray is the only person I have come across that will mount my tires, so in a way he saves me every 2 months.
Someone messaged me and wanted to know how we mounted the 185/60 on the 10j's so I took this little video.
Then I snapped some pictures around the shop this shop has gotten pretty popular on the net so I thought this was kinda cool, even though 30 other people have done it. I made them black and white for no reason really. Just thought they looked cooler. All of these were taken with my 18-55 kit lens so they are pretty rugged.
When you arrive, it is just a Garage door with a small sticker on it. But their is always a collection of something cool outside.
Stepping inside you are bound to find Ray under something. This week was especially busy because of Formula D being in town.
Stepping inside you see this supra that has been in his garage forever. It has the best 2001 Nopi/Hot Import Nights feel to it. At least to me it does. I wouldn't build it that way but it looks the part. Respek. Also this young buck Danny is having a ton of motor work done to his s14. I usually run into him when I stop in, cool dude for sure. We will trade stickers and make some sort of treaty one day.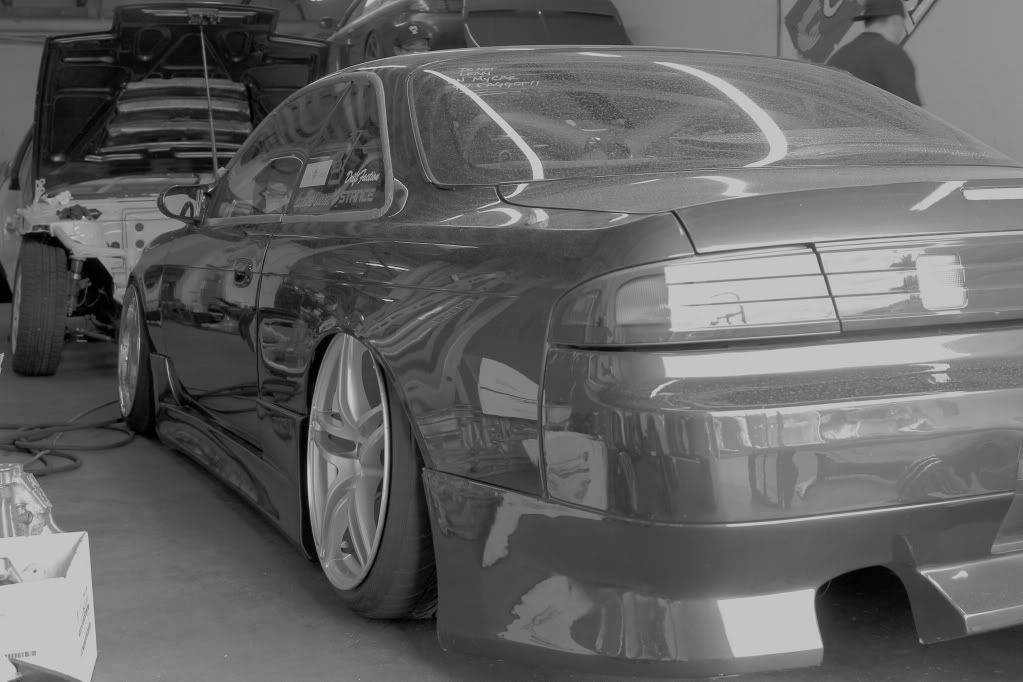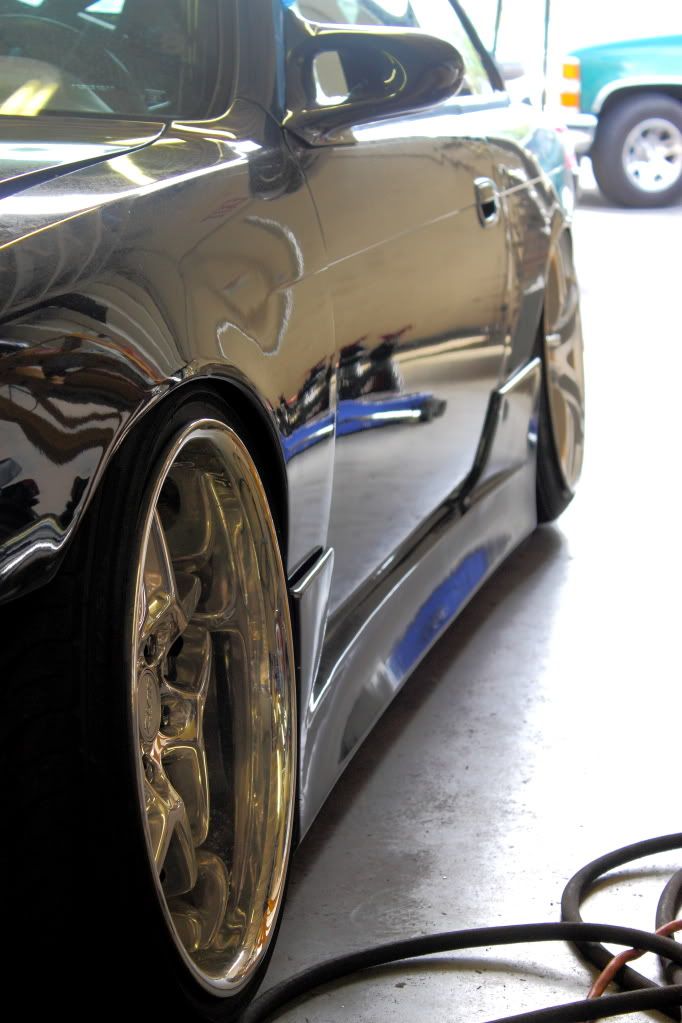 This SR'd corolla has been in his shop for years as well. I want the overs that are on it, yes I do.
Ray somewhat recently moved into this spot. It has more room than his last place which was one garage bay over...
This is the added area.
This is a shot of the front brakes on the supra. They look like baby crushers... Something that some might think is cool is the car I am looking threw is a pretty poplar car.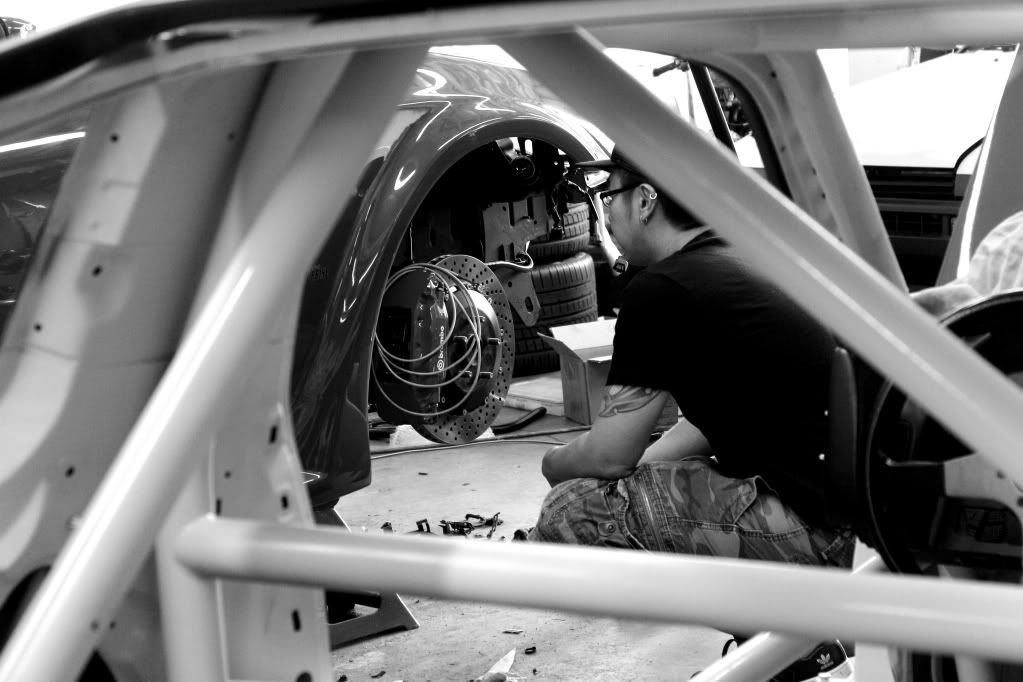 It is actually this guys car.
Which turned to this.
So now it is painted with different overs and some new styles.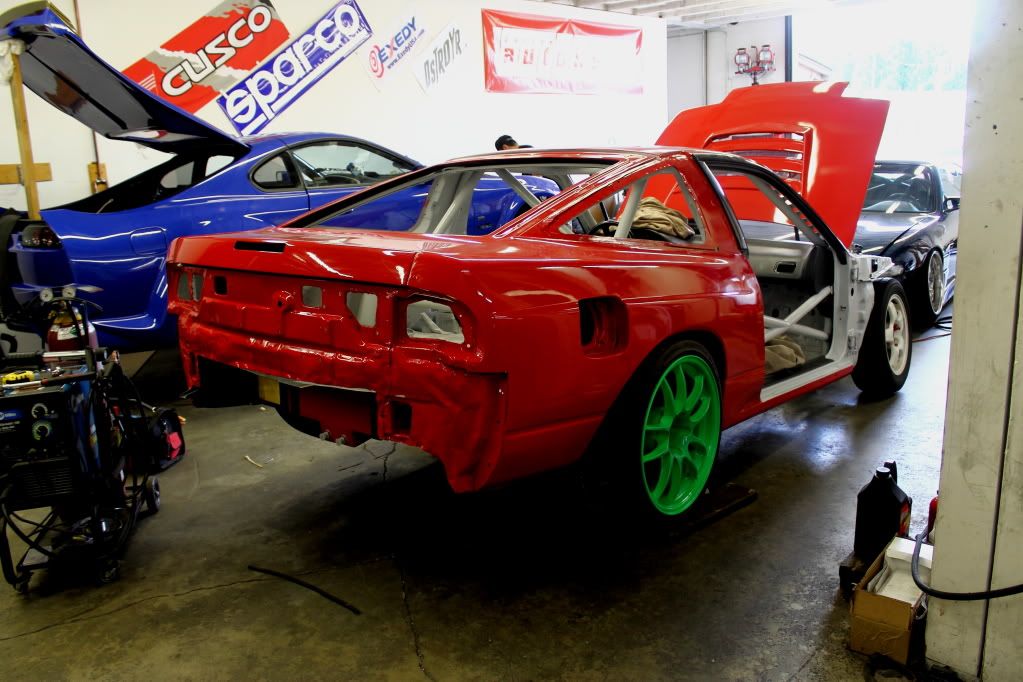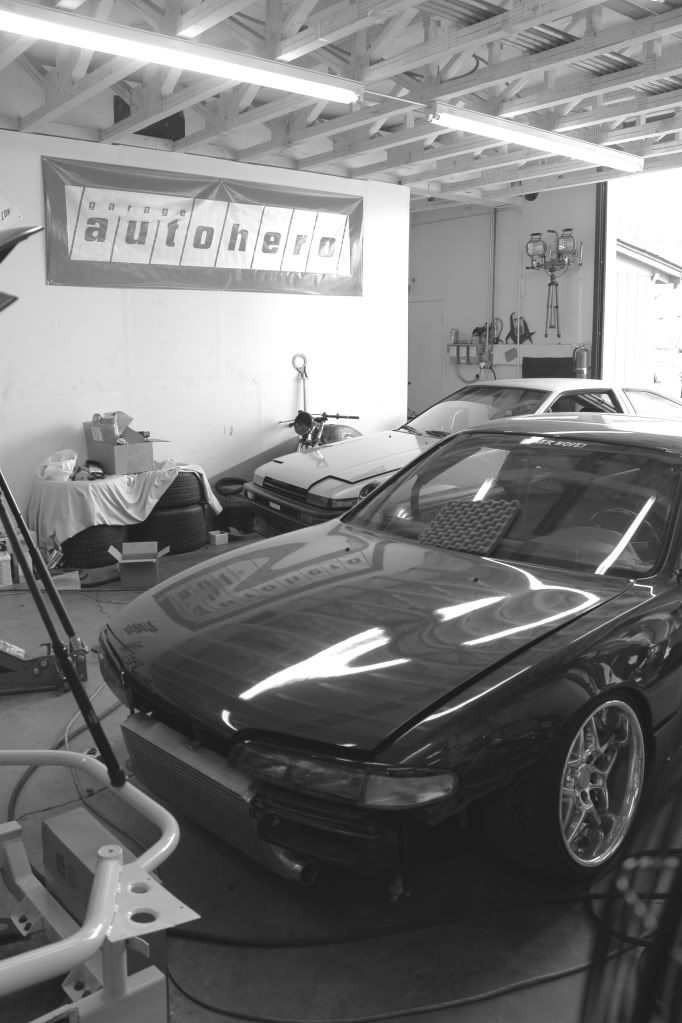 Finish it out with this cool thing.