It has been known in very rare cases America builds a car that actually is on the level of a Japanese style car. Usually we come close but we will just lack on fine touches.
My friend Raymond decided to put him name on that list. Fresh out of paint. He is sporting a nice s14 SR mildly built and all the right goodies. I am sure the internet will blow up once he actually post's pictures.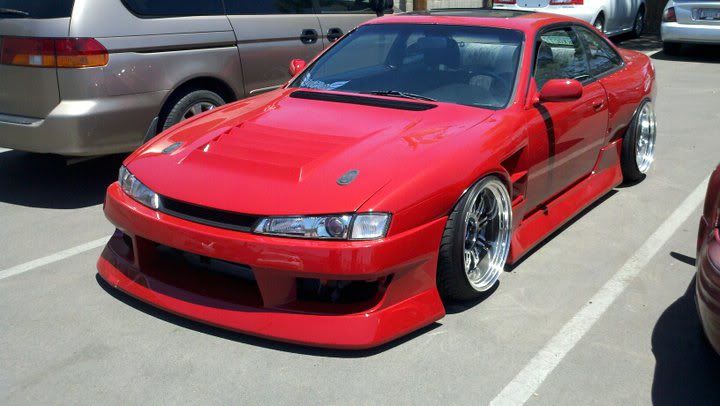 That's him creepin like a caterpillar in the back.